Why Audio Social Media Is The Future?
Someone rightly said, 'A good listener truly wants to know the speaker'.
Imagine a platform, where you actually chat. No meaningless stickers and pictures. No unnecessary arguments. Only a bunch of people, anonymous or not, debating, discussing, or sharing valuable information with each other. Sounds like heaven, isn't it?
If like most people, you're fed up with video conferencing, then audio social media presents a much-needed change of scenery. Learn new things, have heart-to-heart conversations with colleagues and loved ones, or just participate in discussions. Without feeling like you are being watched constantly.
Let's explore more about why social audio is important and its benefits.
What is 'Audio Only' Social Media? The Need for Audio Social Media
The audio social media or 'voice-based' social media refers to platforms where audio is the primary means of communication.
One of the fundamental ways in which humans communicate is through speaking and hearing. In fact, some of the oldest stories and traditions have been passed down orally.
And that's the core premise of audio social platforms. They are making us aware of the rawness and intimacy of audio as compared to written text.
The prevailing pandemic has accelerated the advancement of technologies and already most businesses are happening online. People are tired of back-to-back video calls and long walls of text to communicate online. There is a need for change in the scenery, and that's what audio social media is bringing to the world.
The frictionless user experience is another beneficial factor when it comes to social audio. You are not constantly staring at a screen, mindlessly scrolling through the post. You are actually living in the present, hearing the listeners on the other end without distractions.
What Are The Problems With Existing Platforms?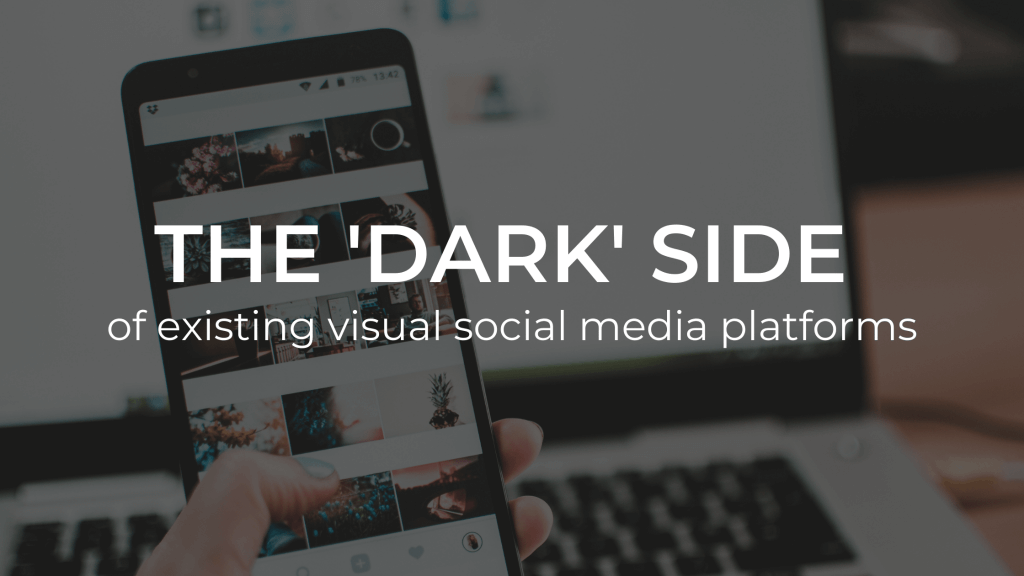 We live in an age of social media. Existing social media and video-conferencing platforms have substantial downsides that pose a serious threat to upcoming generations.
1. Zoom Fatigue
When pandemic knocked at our doors, it gave rise to a new phenomenon known as Zoom Fatigue. Even the physical meetings were converted to Zoom meetings, the physical classroom shifted to online learning.
If you ever logged out of your video meeting and found yourself completely drained, then you know zoom fatigue is indeed real.
According to Healthline, the main reason behind zoom fatigue is the increased cognitive load of video calls.
2. Decreasing Attention Span
Social media are designed to be addictive. Let's take Facebook as an example. The Facebook platform is designed so that many things are happening simultaneously, including live chat, an updated home page, and an added element of status and pictures.
Users of these sites learn to handle multiple things happening at the same time. The brain becomes accustomed to doing multiple things at an unreasonable time. This is what decreases attention span. The users cannot focus on one thing at a time, leading to a decreasing attention span.
3. Privacy Issues and Cyberbullying
With social media and technology comes privacy issues. In this age of oversharing, visual social media platforms are a hot target for hackers and bullies to find their victims. With pictures and videos out there in the open, anyone can download them and circulate them over the Internet.
Visual social media faces some serious issues with cyberbullying, especially among teens. According to lifespan.org, 43% of teens face online bullying.
4. The Constant Need For Validation
Ever seen those picture-perfect models with perfect homes and cars on social media and felt your confidence slip? And that's yet another dark side of visual social media platforms.
Social media sites allow users to post pictures and seek validation from unknown people and compare themselves with others. The pressure to be socially accepted is sometimes too much to handle and adversely affects the self-esteem of users.
An excellent example of this is young Australian teen Essena O' Neil's situation. Essena announced that she was quitting social media because it causes her to 'compare herself to others' and constantly 'measure her self-worth by the number of likes'.
What Are The Benefits of 'Audio' Social Media Networks?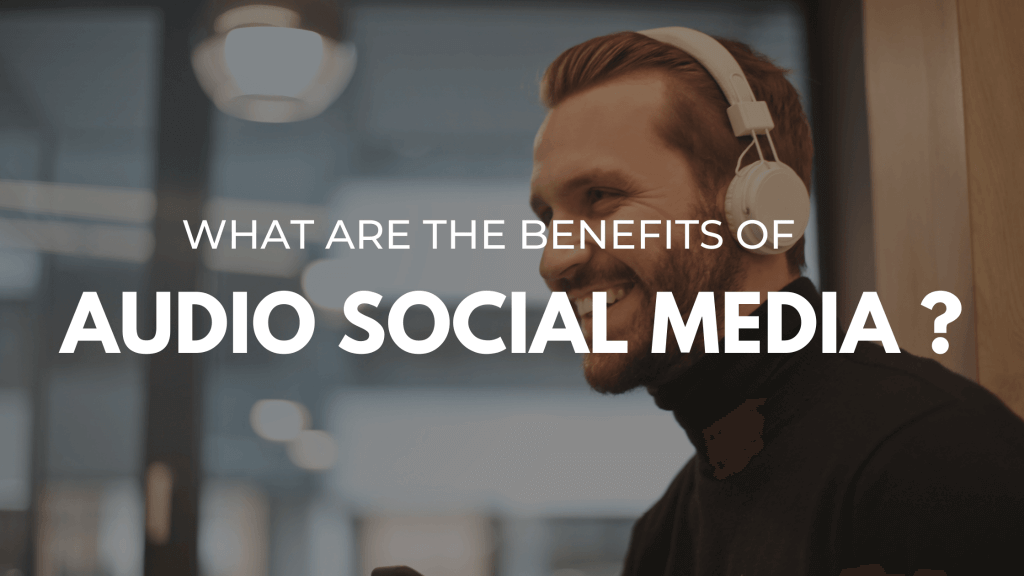 Audio Social Networks bring a much-needed change to the current scenario and also resolve the problems with existing social media and video conferencing platforms.
1. They Save Data
It's no secret that video streaming platforms and visual social media like Instagram and YouTube are data-hungry. An SD quality video will consume 700 MB of data, as compared to 72 MB per hour for audio.
As audio consumes 95% less data than video, you don't have to worry about losing important details during an office meeting because of an unstable internet connection.
2. Real-Time Feedback
Ever messaged someone for an urgent need, only to receive the reply hours later? Frustrating, isn't it? But, with audio social media, you don't have to wait for anyone! Since audio social media has live rooms, you receive real-time feedback, just like a real conversation.
3. No Screen Fatigue
According to research, people spend an average of 3 hours 15 minutes on smartphones. Increased screen time can result in physical strain on the eyes and body, sleep deprivation, and loss of cognitive ability. With audio social media, however, all of these issues are eliminated.
When you use audio social media like Breakout : Audio Networking Platform, there is no need to look at a screen to understand what's happening. Just plug in your earphones, and you are good to go. Say goodbye to screen fatigue from staring at the computer screen or your phone!
4. Say Goodbye To Social Anxiety
Not everyone is comfortable showing their face during online meetings and conferences. If you are camera shy, then audio social media is a perfect solution. You can be present in the discussion and have heart-to-heart conversations without any obligation to show your face. No more feeling of being watched 24/7 or fixing your clothes and hair every time you start online meetings.
5. Allows Multitasking
Last but not least, with audio social media, you don't have to stare at your screen continuously to understand what's happening. You can be an active participant in the discussion whether you are cooking, drawing, exercising, or working on important things, you can be an active participant in the discussion.
What is Breakout Audio App? How Is it Different From Other Platforms?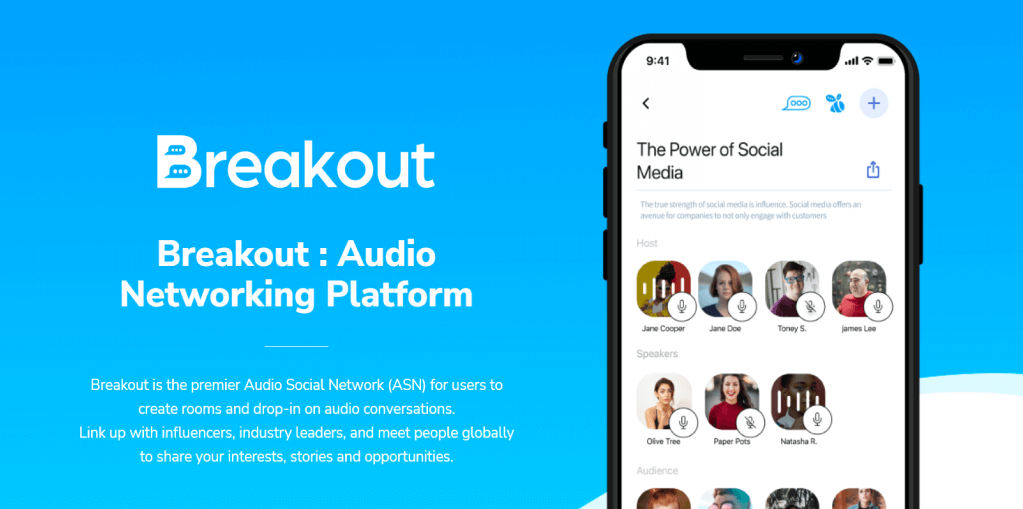 Breakout Audio is a premier audio social networking platform where you can schedule and join discussions on topics that matter to you. You can grow your contact list globally, create rooms and collaborate with like-minded people, leaders, and influencers.
It is the perfect platform to share your stories, find opportunities, and learn more about what intrigues you. Join audio conversations to gain perspectives or share your experiences.
What Are The Benefits of Using Breakout Over Other Social Audio Platforms?
1. Easily Search Information With Advanced Search Option
Compared to text, you cannot easily search for audio unless you already know about the meeting or the topic name mentions it. Breakout solves this through Bee Search, a search engine that lets you find information in real-time. It's an innovative solution where you can find topics at the same time as when the creators are discussing them.
2. Invite to Audio Rooms
You can make and send invites to your scheduled Audio Rooms, or search through topics in real-time by exploring upcoming rooms as those conversations happen! A combination of all these features lets you learn and collaborate, form and join communities, and be heard.
3. BeeTokens
BeeTokens are Breakout Tokens which can be earned by engagement with the application. With those tokens, you can join the Premium Rooms hosted on Breakout Audio. Spend these tokens to get badge on your profile to show support to your community.
4. Premium Rooms
Premium rooms are branded rooms on Breakout Audio Networking Platform. Content creators can make their rooms premium and can charge BeeTokens for audience to join in room.
5. Branded Rooms
Branded Rooms are customized rooms with your business or community brandings. Host can host a room with his business theme and market his business on the breakout platform.
Conclusion: Speak Up and you'll be heard.
Breakout belives, "Every person has a voice that deserves to be hea

rd !

"
With 48 million podcasts and 2 million active episodes, the audio-only mediums have massively exploded.
The social audio platforms fulfill the need to share thoughts and be heard without obligations like showing the face or being judged.
With endless advantages like reduced social anxiety, reduced screen fatigue, and reduced data usage, we can confidently say audio social media is here to stay.
Don't take our word for it; go try it yourself!
Start Networking Without Boundaries! ?
Scan code to get the Breakout Audio App.
Download the Breakout Audio App now!